Even if you're not an interior designer, you know a sofa makes a style statement as soon as you walk into a room. It sets the tone for visitors, and the right choice can set you and your family up for years of comfort. Once you know it's a big investment for your home, it's important to get it right. What's the best choice of sofa for you, your family and your lifestyle? Kick back and we'll help you decide.
Three is the magic number
You want your sofa to get top marks in three key areas — eye appeal, comfort appeal and pocket appeal. And above all, it has to last. Look for a 10-year frame warranty and choose quality materials that can keep up with your lifestyle — from family life and growing children, to pets and parties!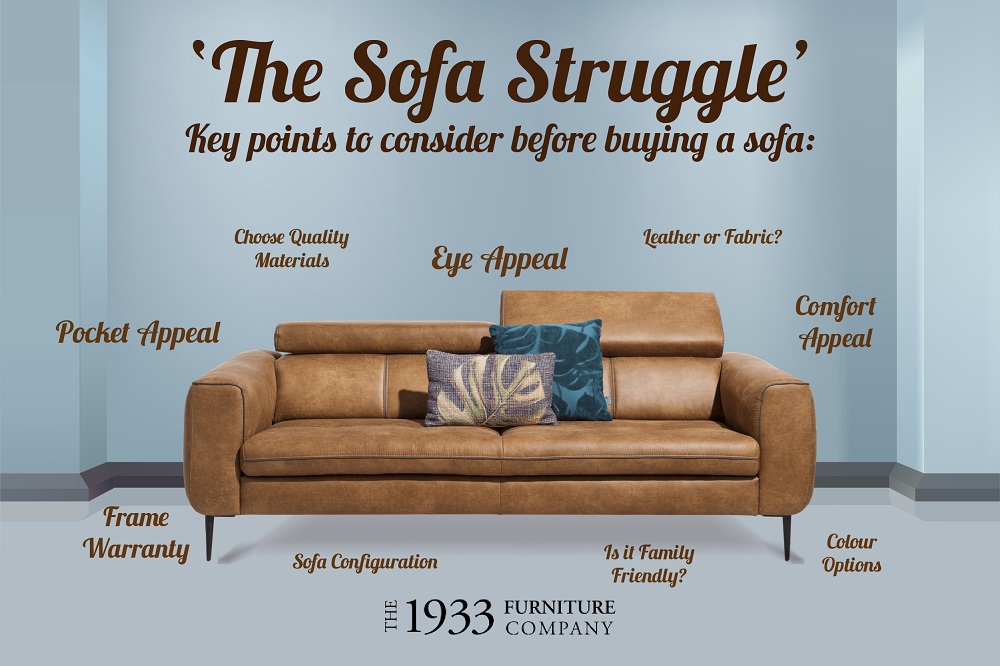 Leather vs fabric
This really is the ultimate sofa struggle. We're often asked which is better, but there's no universal right answer. However, there's a right answer for you — and we're here to help you make the right choice for your home.
Leather sofas
Natural Leather: Real, natural leather celebrates all the natural markings of the hide, and offers a super-soft and sumptuous 'lived-in' feel — we love it! However, for most people, protected real leather offers the best of both worlds — the luxury and softness of real leather, combined with the peace of mind that protection brings…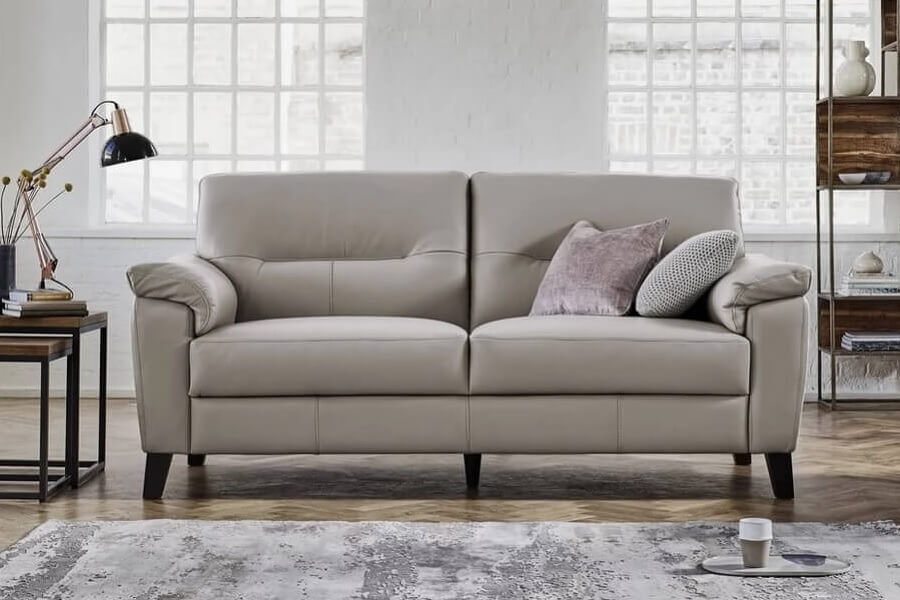 Protected leather: Real, protected leather can give an elegant, clean and modern look to any room. It's hugely practical, hard wearing, and it's family-friendly as well. The clue is in the name — it's simply real leather with a protective finishing, so don't panic over inevitable family spills, just wipe away using warm water and get back to relaxing!
Hypoallergenic: It's easy when you're not sneezy! Leather sofas are hypoallergenic — great if you or other family members are sensitive to dust mites, pet hair or have other allergies.
Colour: Leather sofas generally only come in one all-over colour. This makes it easier to coordinate into the room's colour scheme. And if you feel like you might get tired of a colour choice, remember you can refresh the look of the room by simply changing pillows and throws.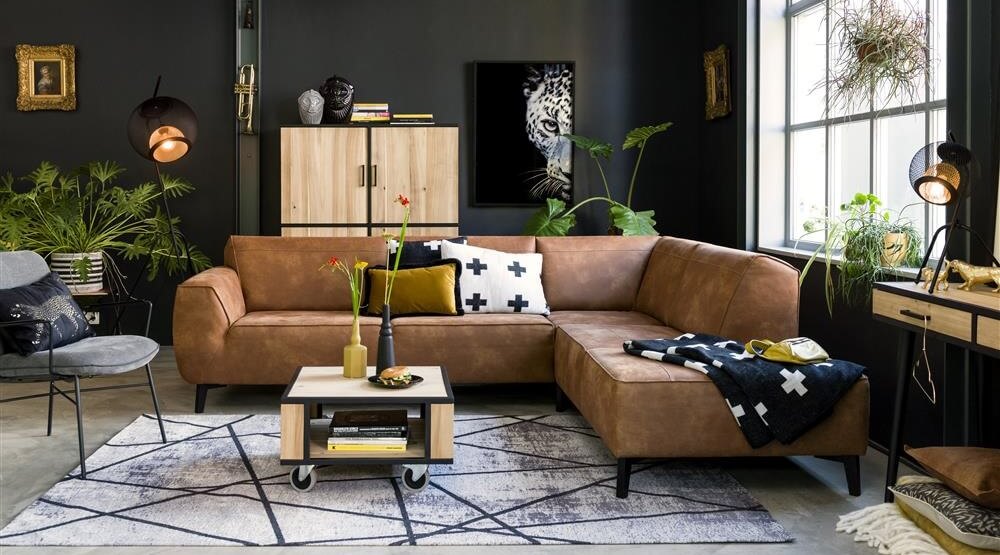 Faux leather: Some people may think that faux leather, or 'pleather' is a cheaper compromise, but it's the opposite of what real leather offers. Unlike real leather, it doesn't mature and wear beautifully — its laminated surface can crack over time, and there's a huge trade-off in comfort levels. Needless to say, at The 1933 Furniture Company, we aren't big fans!
Our top tips for leather? Check out Natuzzi Editions and Italia Living for an extensive range.
Fabric sofas
Comfort and colour: Fabric sofas are really comfort, and feel soft, warm and cosy — perfect to curl up on, especially in winter! There's a vast range of colours and materials to choose from, and many sofas have the option of a pillow back, fixed back or loose covers, which can be easily removed and washed.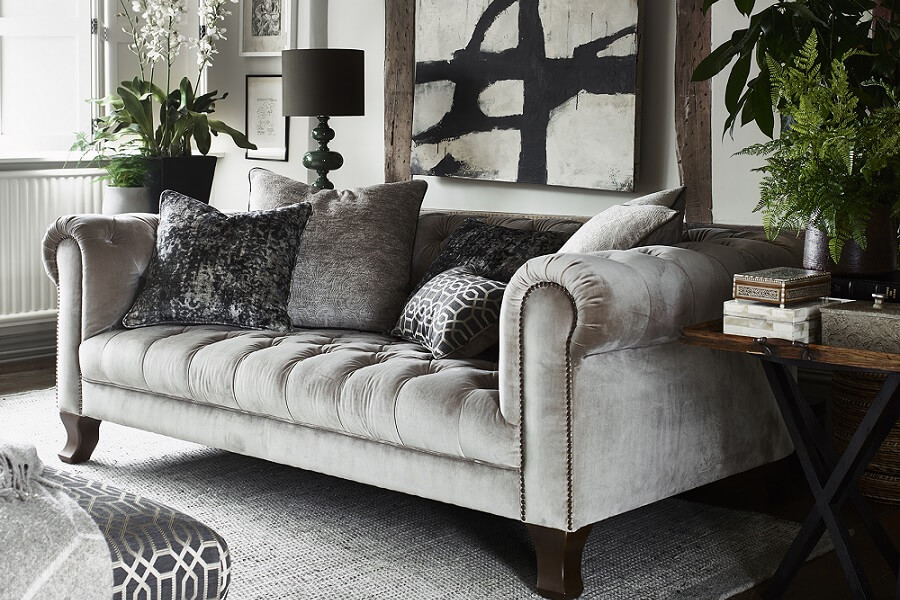 Use your imagination: As more people get inspired by interior design sites, Pinterest and Instagram, they're more confident about mixing and matching patterns to create unique styles and looks. With fabric sofas, anything goes — you can mix stripes, diamonds, geometric shapes, and plain colours to create lots of different textures and styles, adding depth to the room.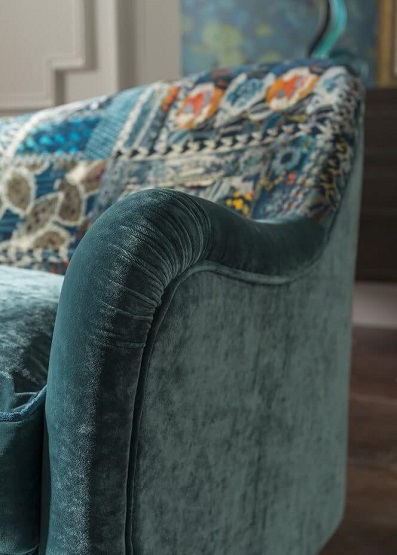 Stains: A fabric sofa can be vulnerable to stains and might not suit a family with young children, unless it has removable, washable covers. However, protection treatments are available at an extra cost — check out Fiberseal for some suitable solutions.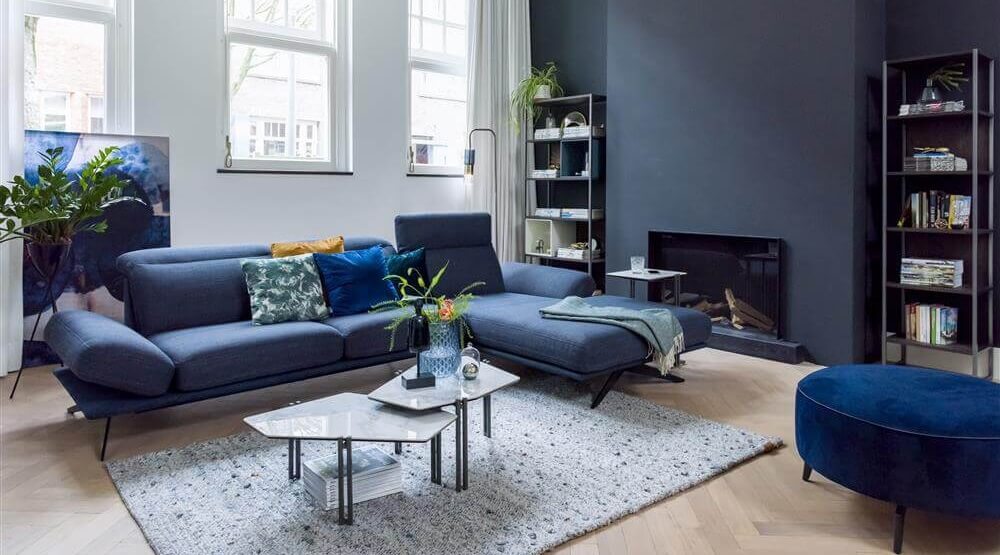 Our top tips for fabric?

Alexander & James

,

Tetrad

and

XOOON

offer a variety of beautiful colours and fabrics to choose from.
Next steps
We hope you can use these tips to make a more confident decision on choosing between a leather or fabric sofa for your home. The best thing is, there's no right or wrong answer. You can make the right choice based on what you value the most when it comes to your lifestyle, family and comfort needs.
Even if we've helped you weigh up your options, it's always good to get some extra advice from furniture experts. Costs of sofas can vary depending on the grades of fabrics and leathers you choose. Chat with us to help guide you make an informed decision on materials, protections and finishes — we're always ready to offer advice on picking the perfect piece for your home.
Until next time, happy shopping and sofa trying!
The 1933 Team