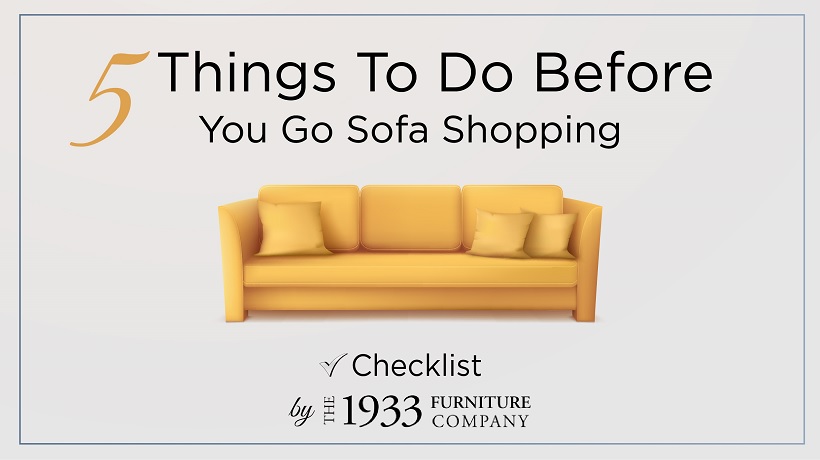 When it comes to sofa shopping these days, it's important to do research and plan ahead. We're no strangers to creating Pinterest boards or saving images on Instagram for some style inspiration, so by the time we visit a furniture store, we often have a fair idea of what we're looking for. Still, it's our job to steer you in the right direction and help refine your choices. With more information, we can help you save time later down the road and choose a style that suits your home, family and lifestyle. So before you begin looking at sofas, take some time to consider the following five tips!
Who is the sofa for?
Take a videos/photos of your room
Calculate the room dimensions
Think about the configuration of your room
Bring samples and swatches — and Inspiration!
1. Know who the sofa is for
When customers come to us for advice we first ask who the sofa is for and how the room will be used. This gives us a chance to start thinking about functionality as well as style: How many people need to be seated at once? Do you have pets or children? Will elderly or disabled people be using the sofa?
Living spaces these days need to be multi-functional, so knowing how the space will be used throughout the week helps us determine a style and configuration that suits comfortably into your daily life. Remember — a sofa is more than somewhere to sit down!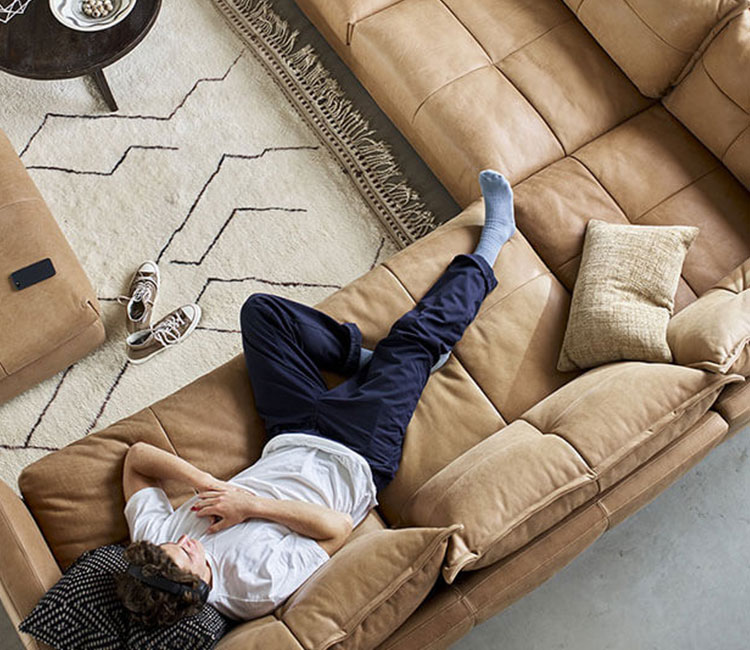 2. Take a video/photos of your room
You might know your room off by heart, but recollections from memory get lost in translation. If you take photos and a short video clip of your room, it will really give us a sense of your space and what we have to work with. It's also a handy reference guide when you walk through our store and try to picture a piece in your room. Make sure to do a full 360 sweep of the room, making note of the entrance and access.
 

3. Calculate the room dimensions

This is when we ask you to be specific! The dimensions of the room are one of the most important pieces of information to have prepared when it comes to buying a new sofa! What is the total room size? Make sure you take measurements, twice – just to be sure!

If you already know what kind of sofa, or even the dimensions of the sofa you want. Then take some masking tape or newspaper and map out the size and shape of the furniture on the floor, and then take another photo. Walk around the room and see how the space will flow. You'll immediately get an idea of what will and won't work.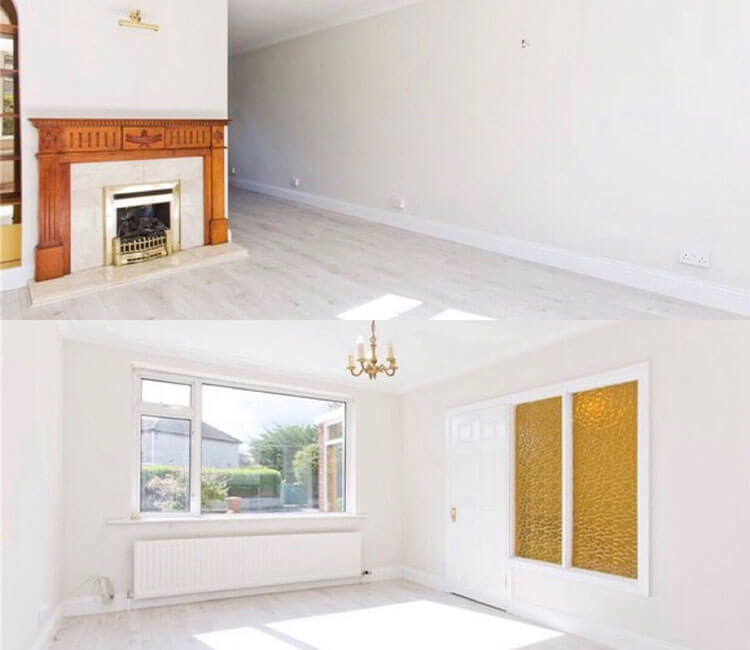 4. Think about the configuration of your room
Take some time to consider how a new sofa will complement your room. In more traditional rooms, sofas are usually against the wall, but in open-plan spaces, the furniture creates and defines the living area — so you may have a chance to get creative with modular sofas. Take a note of where the doors, windows, radiators, TV, fireplace and plug sockets are, as this could determine where the sofa is positioned. And even though south-facing rooms are highly desirable, the extra sunlight can lead to fading over time.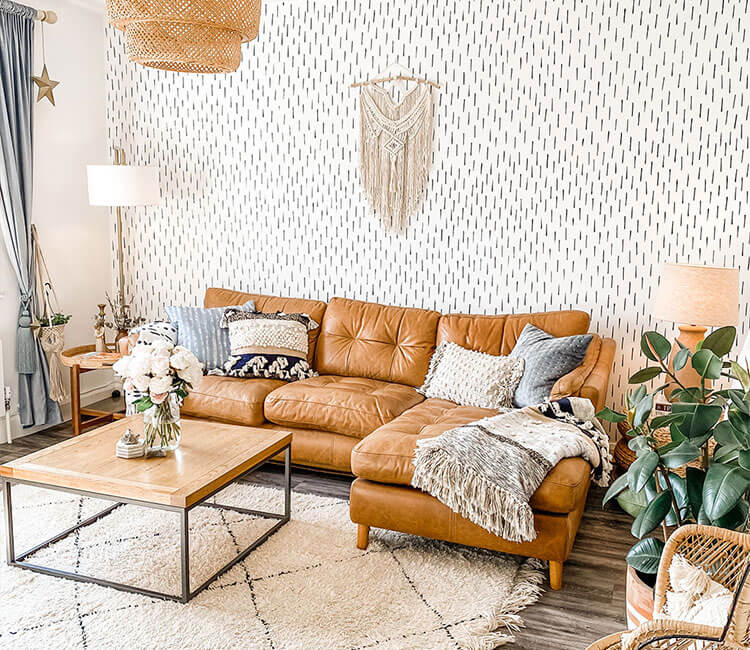 5. Bring samples and swatches — and Inspiration!
Finally, we always encourage you to bring samples of your flooring, fabric, wallpaper, paint, and colour schemes. This helps coordinate the sofa and tie the whole room together, to create a finished look that complements your home, and other items you may have already picked out. Let us know if you have any Pinterest boards or inspirational images from Instagram and that will guide us on the right aesthetic path.
Remember to keep an open mind throughout the whole process — don't limit yourself. If you fall in love with something that goes against your original idea but fits perfectly with your space and lifestyle — go for it!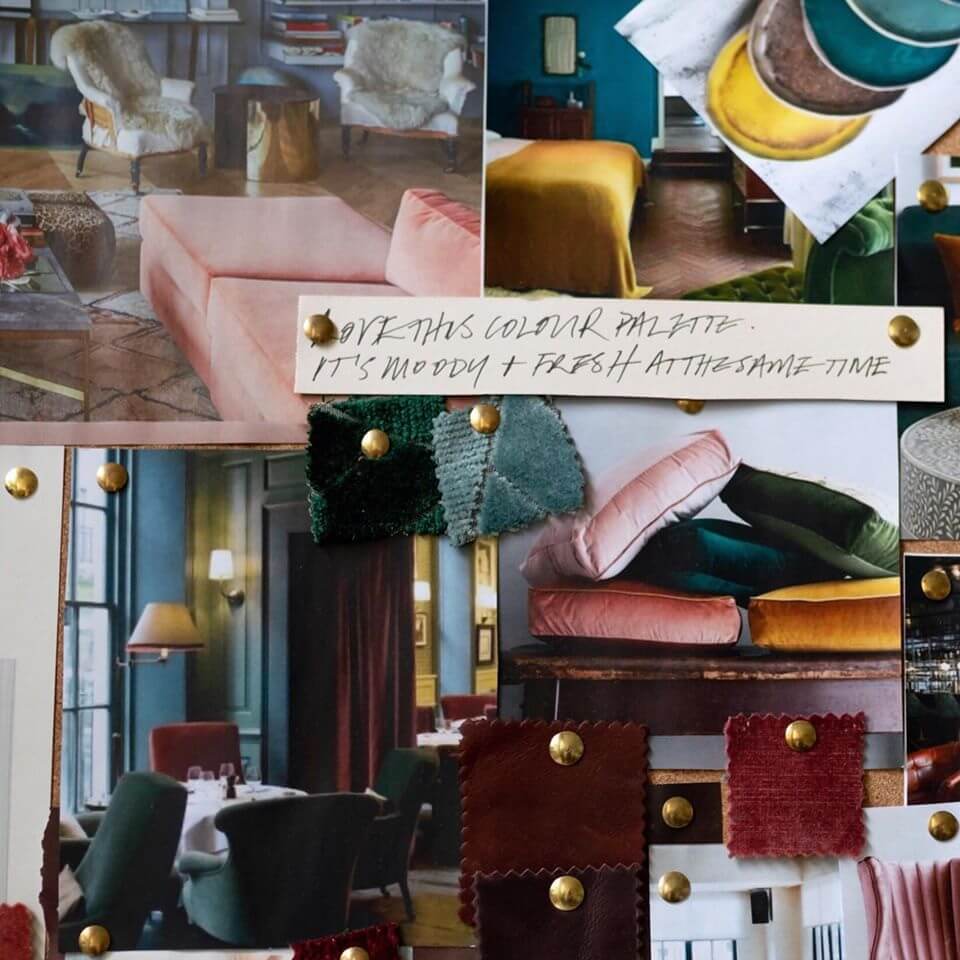 We hope you found hope these tips helpful as you begin your sofa shopping journey. If you're still doing some sofa soul searching, and would like more advice, contact us today or visit our store in Navan. In the meantime, why not browse our collection online so you have an idea of your favourites…
Thank you for reading. Until next time, happy furniture shopping
Paula