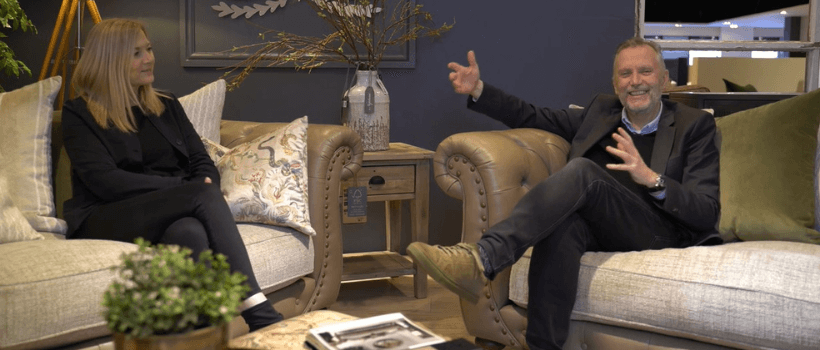 We all have regrets, and like Frank Sinatra said; "I've had a few. But then again, too few to mention." Buying a new sofa can be daunting, especially with so many designs, styles and colours available. The last thing you want to do is make the wrong choice. But, if you keep a few key points in mind, it can be a lot less overwhelming and, dare we say it… fun? It's not something you should have to do often, but when you do, here are a few common mistakes when buying a sofa we'd like to help you avoid.
What this article covers:
1) Overfilling your space – less is more!
It is easy to fall in love with a sofa for the way it looks in-store. You might even daydream about how perfect it would be in your home and envisage get-togethers, movie nights and family cuddles. Well, envisage this… it's delivery day and your new sofa is quite literally the elephant in the room. What's gone wrong? You've completely misjudged the size or the number of pieces!
Planning your room is crucially important when investing in a major piece of furniture. Too small and it'll look lost, too many pieces and it may end up over filling a room completely, possibly making the room feel smaller than it actually is. As the old saying goes… less is better.
To help avoid this situation from happening to you, take some masking tape or newspaper and map out the size and shape of the piece of furniture you're considering purchasing. Walk around the room and see how the space will flow. You'll immediately get an idea of what will and won't work.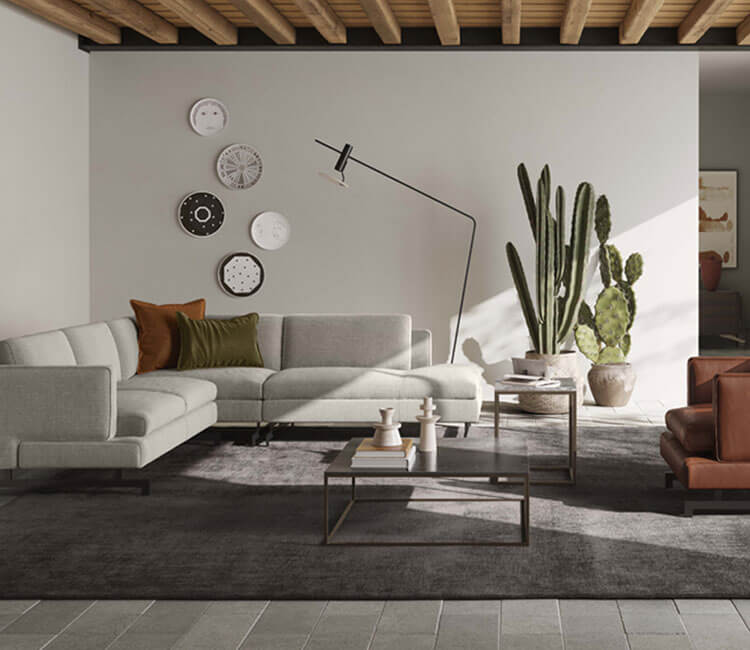 2) Buying the wrong sofa for your lifestyle
Deep down, we all have these ideas of a perfect Pinterest-worthy living room, but sometimes a specific style doesn't actually fit into our everyday life. Perhaps you're dreaming of a superb corner sofa in cream fabric but your black cat is forever shedding, or you have a toddler who loves exploring his inner Picasso… with permanent markers. One of the common mistakes people make when buying a sofa is choosing the wrong material for their lifestyle. Consider how you and your family live so that you don't spend every minute worrying about cleaning up stains or muddy paw prints off the furniture. 
Make sure the material you decide on for your sofa fits into your lifestyle. 100% protected leather guard against daily family stains and it can be maintained by wiping down with a warm, clean damp cloth. Fabric sofas generally need that little extra attention; however, thanks to upholstery innovations, many manufacturers now offer family-friendly fabric materials, which might be a solution for you.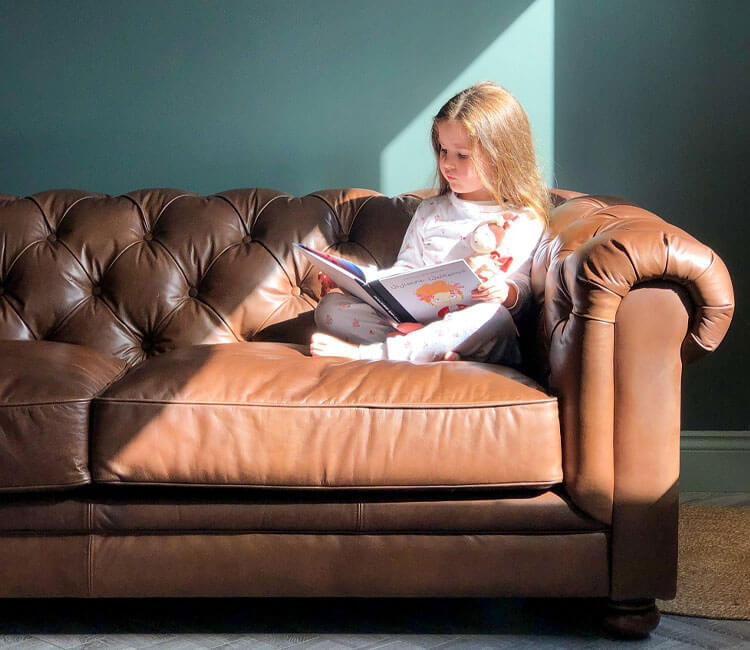 3) Choosing style over substance
A common mistake when buying a sofa can be rushing into choosing the latest trends or choosing a design purely on how it will tie in with your interiors. Of course, this is important, but at the end of the day, your sofa needs to be comfortable according to your preference which brings us to our next point. 
Comfort is truly a subjective thing. If you spend a large part of your day commuting or sitting behind a desk, you want to come home to a sofa that you LOVE. A sofa you can relax on, a sofa you can curl up and read a book on, a sofa that loves Netflix just as much as you do. When visiting a store, get comfortable, lay down and make sure it's long enough for a nap. Check the armrests are at an appropriate level and that you have enough head support. Do you like your feet to touch the ground? These seem like minor things to consider, but they are important when looking for a comfortable sofa.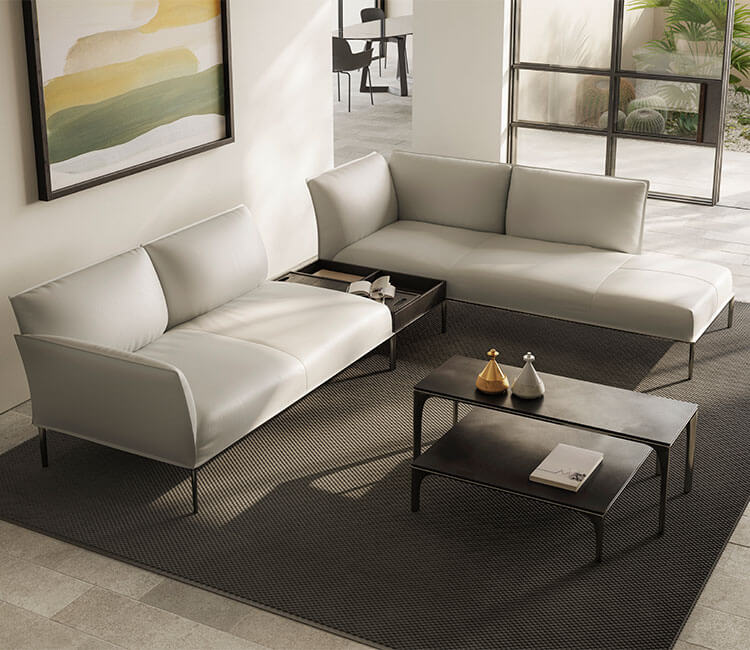 4) Picking the wrong colour
Colour is by far one of the biggest decisions you need to make when deciding on a sofa. Considering that your sofa is often one of the largest pieces of furniture in a room, going for a big bold statement colour may seem like a good idea when you see it in the store but is it something you are willing to live with for a long time? 
There is absolutely nothing wrong with going for a more neutral shade. In fact, when buying quality furniture that you know will last for several years, you want to be able to transition through trends. If you love bright colours, consider an accent chair that adds a smaller pop of your favourite shade. Perhaps add a few extra cushions with a fun design, or a throw that adds warmth and a bit of your personality. By bringing in colour through accessories, you can regularly reinvent your room at a fraction of the cost of recovering a sofa.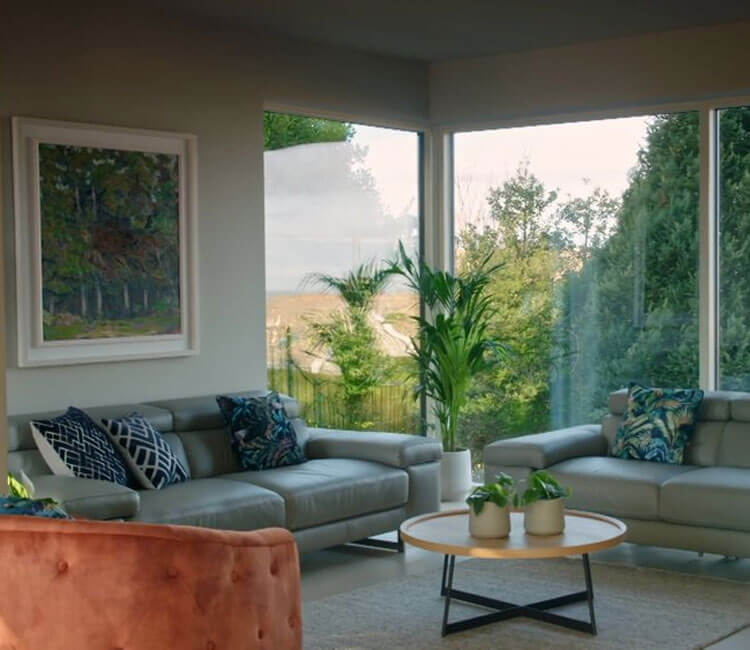 5) Not considering lead times
It may seem like love at first sight, but that doesn't necessarily mean you'll be going home with your dream sofa there and then. Like with many good things, they take time and sometimes an order can take between 12 – 16 weeks depending on various suppliers. Your sofa needs to be lovingly manufactured, shipped to Ireland and then it can be delivered to your home for you to enjoy. You don't want to buy a sofa purely because it's available NOW, so consider the possible lead time involved when placing your order to avoid disappointment.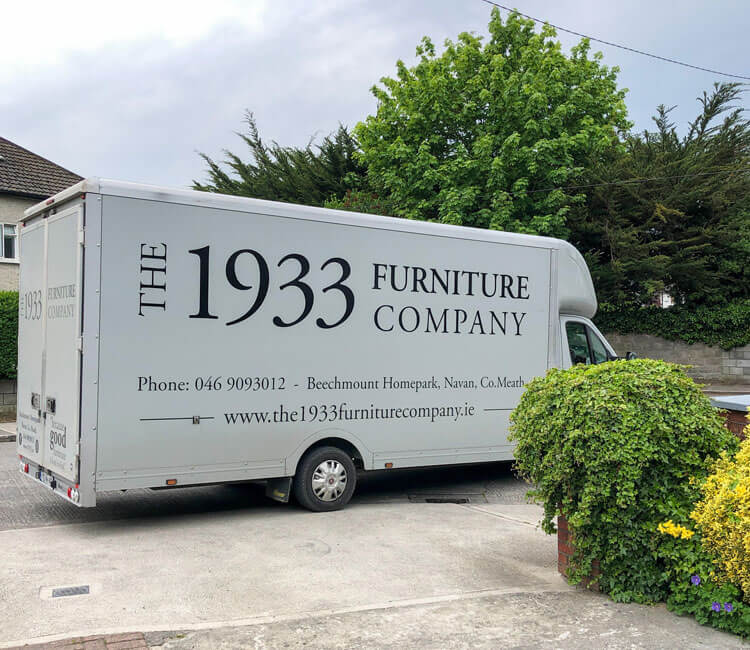 Our parting words
There you have it; the five most common mistakes when buying a sofa. Remember: a good quality sofa is a worthwhile investment that should last 10+ years. Looking around for the exact sofa that will serve you for a long time will most definitely pay off in the long run.
We hope that the next time you find yourself in the market for a new sofa you can find one that ticks all the boxes. Make sure you go to a store that listens to all the above points and doesn't rush you into making a decision. Don't be afraid to ask questions because a sofa needs to feel like part of your family, after all, they are there when many memories are made.
If you have any more questions or would like to receive more advice, we'd love to hear from you! Feel free to contact us or visit us in-store. Our large selection of sofas coupled with the team's expert knowledge means our customers know for sure they're in the right hands.
Until next time, happy shopping from all the 1933 Furniture Company Team.