For many of us the sit-down meal is our main gathering space for families, partners, friends and colleagues, but all-too often we don't appreciate the setting itself. Your dining table should be the heart of your home, and if you choose the right one, you'll cherish socialising around it — not just at meal times. As a prominent piece of furniture, it can make an inviting statement, and set a room's style and tone.
When choosing a table, remind yourself that it should last for years as one of the main focal points in your home — that's a lot of breakfasts, brunch, lunch, coffee breaks, chats and argumentative games of Monopoly. It should look and feel timeless, and suit your space and lifestyle. When you bring it home you should be thinking, 'Yes, that's the one'.
At the 1933 Furniture Company, we want to help you find the perfect dining table that'll slot right into your everyday life and feel just right. We can steer you in the right direction with these key considerations, so if you tick off these boxes you're nearly there.
1) Get in your comfort zone
Your dining table shouldn't be a spot to just eat food before dashing back to the sofa. Choose wisely and you'll set yourself up for a lifetime of relaxing dining and socialising. A comfortable dining table will encourage gathering, conversation, laughs and extra top-ups of your glass! Knowing all the ways you're going to use the table will help you realise that it's a genuine investment.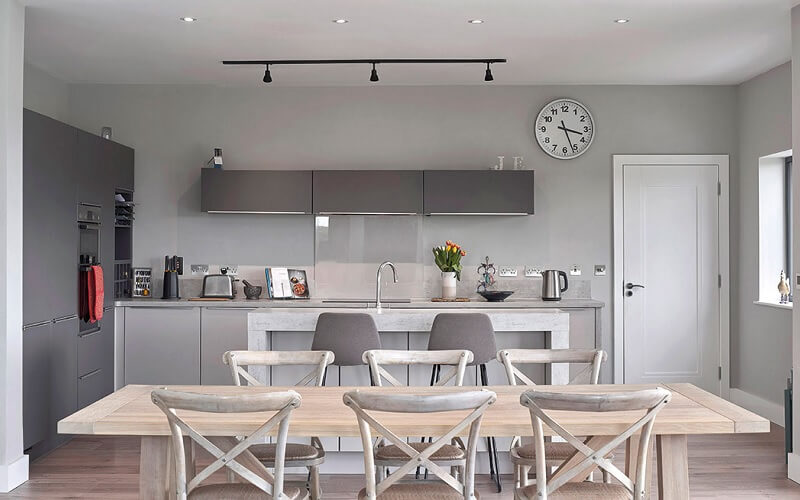 2) What's the use?
Think about how you plan to use your dining room table every day, and its function over the next 5-10 years. Do you have a separate dining room or will it always be in full view in an open-plan living area? Do you want to dazzle guests or will it be a hub for family meals, sending emails or helping the kids with homework? Decide whether it's a single-use dining table or a sturdy all-rounder, and that will guide your choice of materials, style and finish.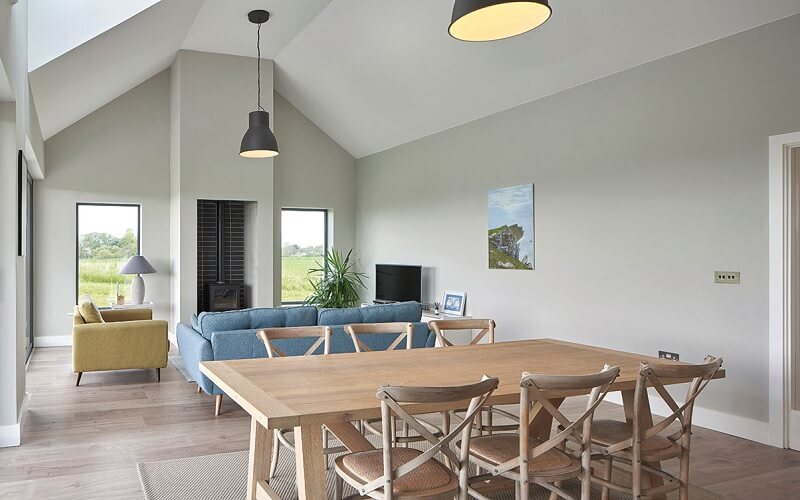 3) Finish on the right note
The material and finish of your dining table makes the first impression — but it also has a huge bearing on its durability and function. If you have young kids you have to combine style with practicality — for instance glass, wood veneer or other anti-scratch materials. Less damage from random food spills and crayons when they go way, way outside the lines! All modern finishes are covered in our most popular dining table ranges such as Skovby, Cattelan Italia, Bontempi and Calligaris — with the latter the most family-friendly of the lot. Traditionally, marble finishes have always turned heads; however, our most popular and contemporary look is ceramic.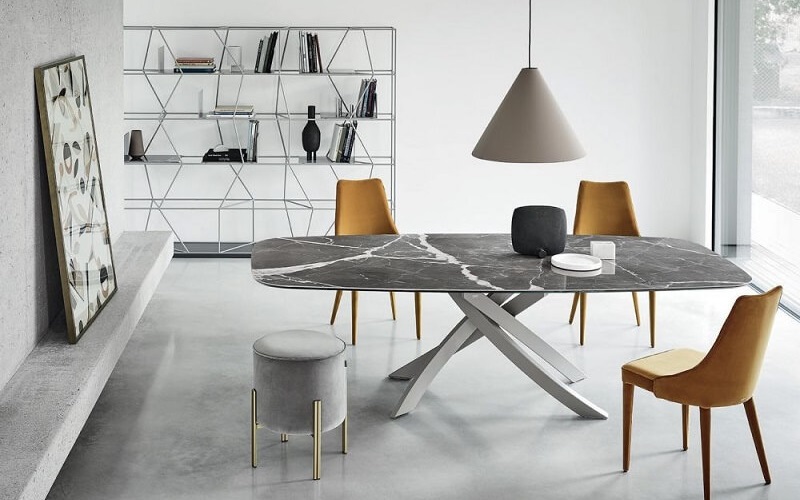 4) Size is everything
OK, this is an obvious point — but your table has to fit your dining area. Measure the proposed area for the table and allow plenty of room to manoeuvre. If you love a design but it's a tight squeeze, strike it off the list. You'll be setting yourself up for years of gymnastics and contortions when leaving your seat or squeezing past family or guests. Give yourself at least 50cm-70cm of breathing room on all sides to comfortably sit in a chair and move around the space.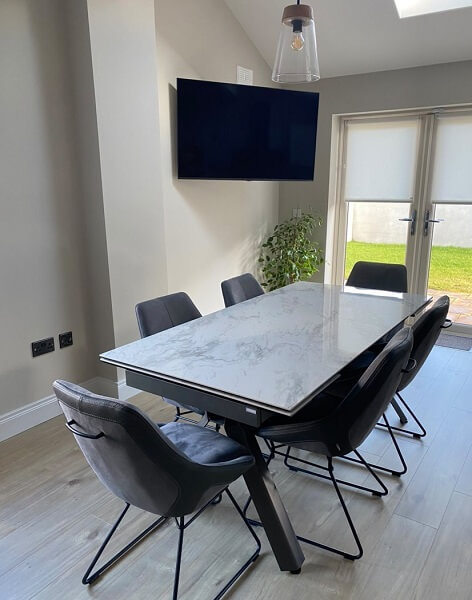 5) Extending or Fixed
If you keep your meal times cosy — by yourself, with your partner or your family, you should pick a fixed-shape design that's a perfect fit for the space — and we have many striking examples in our range, from the likes of Cattelan Italia, Bontempi and XOOON.
However, if you love socialising and having people over, you could invest in an extending table that saves you space in the long run, but can be called into action on special occasions. We have many extendable tables that combine sleek design, innovation and practicality — with one of our most popular brands being Calligaris, with their ingenious extension leaf.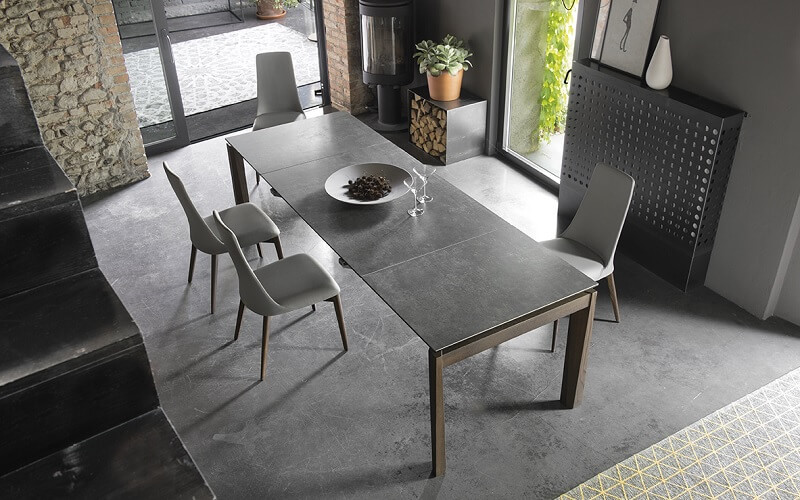 6) Better shape up
Your dining table shape is another factor that makes a huge first impression, but remember that you're the one who'll be looking at it every day. Try not to be swayed by out-there designs you see on Instagram or aspirational Pinterest boards. Classic dining table shapes have stood the test of time for a reason.
Rectangle tables are the most popular and conventional, so you'll have a greater choice in these shapes. If it's just the two of you, a small square table may be all you need, to recreate an intimate date night at home. Round tables are also more intimate and informal — there's no head of the table and everyone will seem a lot closer. Oval tables are just as practical for seating arrangements as rectangular tables, while saving more space. We have recently introduced teardrop-shaped tables, which add a striking flourish to any corner. While our Skovby range combines iconic Danish design minimalism with practicality, and are currently our only supplier with a round extendable option.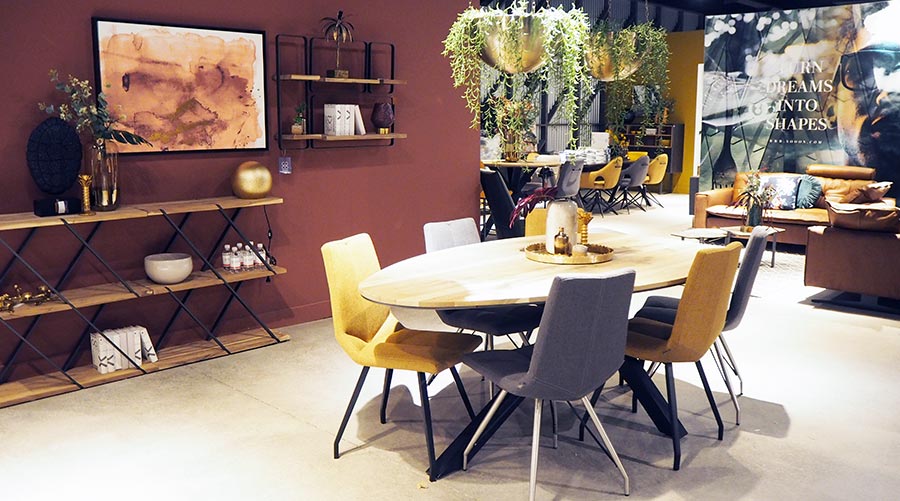 We hope we've started you thinking about a dining table that will be with you for years. If you'd like more advice, we'd love to chat to you further so get in touch, or call to our furniture superstore in Navan. We have a huge selection of dining tables from the world's leading manufacturers. We're happy to help you make the right choice.
Until next time!
The 1933 team.